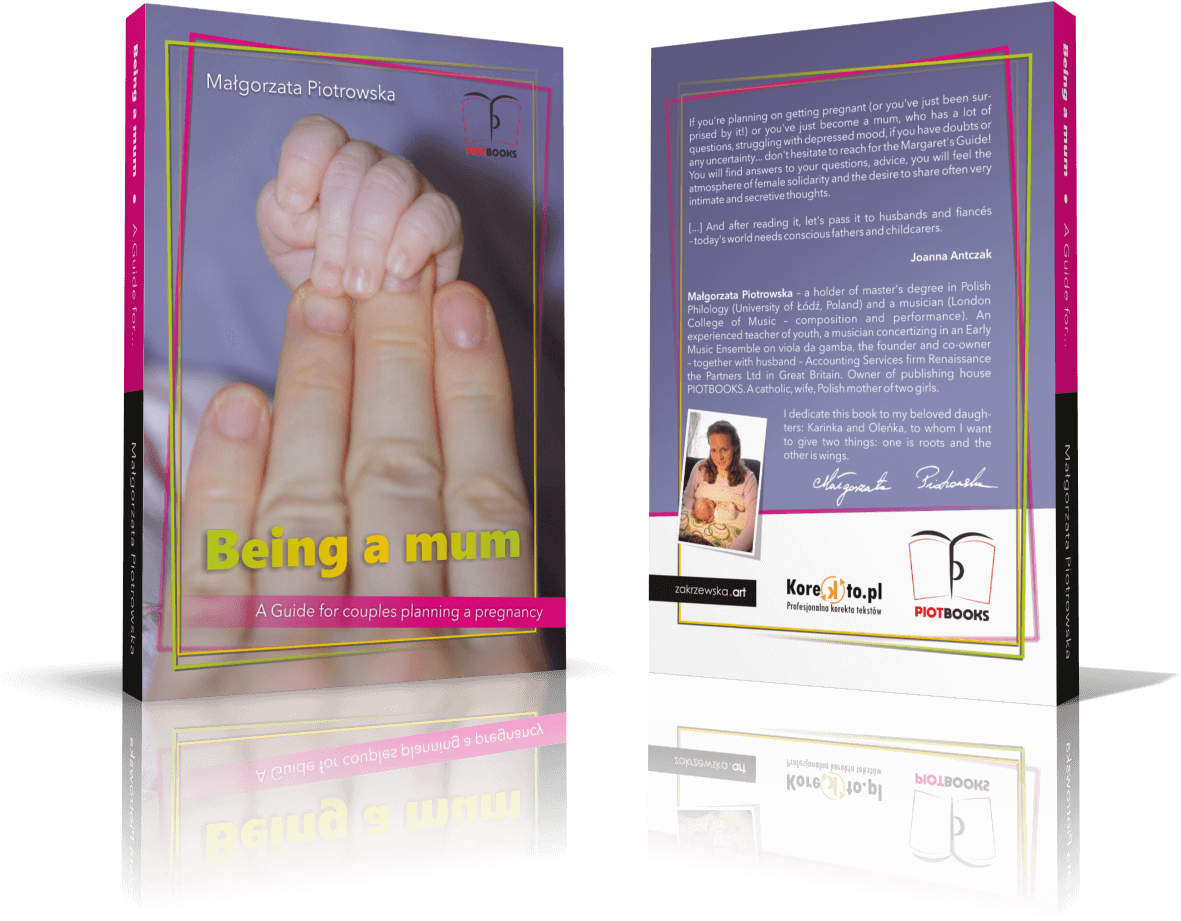 Being a mum
Are you looking for 100 helpful tips about how to be a First-Time Mom?
Are you a man, who is planning to become a good and responsible First-Time Dad?
If yes, this ebook is exactly for YOU both.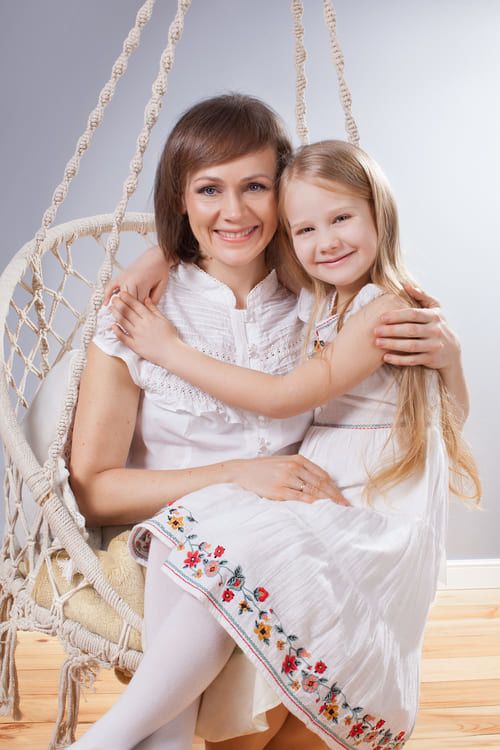 A holder of master's degree in Polish Philology (University of Łódź, Poland) and a musician (London College of Music – composition and performance). An experienced songwriter, teacher of youth, a musician concertizing in an Early Music Ensemble on viola da gamba.
The founder and co-owner – together with husband – Accounting Services firm Renaissance the Partners Ltd in Great Britain. Since 2020 the founder and owner of Strawmag Ltd company and self-publisher as Piotbooks.
A catholic, wife, Polish mother of two girls.
When Małgorzata first showed on the doorstep of my translation agency with her older daughter, she delighted me with her smile, the cheerfulness on her face, the way she referred to her child. She emanated calmness, surrounded by the aura of a successful woman completely devoted to her role as a mother and guardian. During our conversation about her book, her sincere desire to share not only her happiness, but also her advice and thoughts, which are the result not of studies, not of analyzing questionnaires or charts, but of her own experiences, often uncertainties and hesitations, but also of rational conclusions from her every day longstanding effort was clearly seen.
The book can be read not only as the best guide, but also as a fascinating story, reaching to the deepest experience of humanity, which not only women are a part of. Day after day, we accompany Małgorzata on her difficult but fascinating and emotional journey of nine months of gathering experience, ending with the birth of a new life. Yes, I know, that's when the real trouble starts! But that's what this book is trying to assist with!
Would you like to share your thoughts about my ebook?